With world-class cloud-based tools and advanced market knowledge, one global company was in search of creating a unique and innovative space for one of their North America locations. Previously working in a WeWork space in Downtown Detroit, their team was quickly running out of room and in need of a permanent space where they could accelerate their growth and meet their emergent demands. A building owner our construction team had worked with in the past brought the team in to finalize the design and build-out the space of a Historic Building in Downtown Detroit.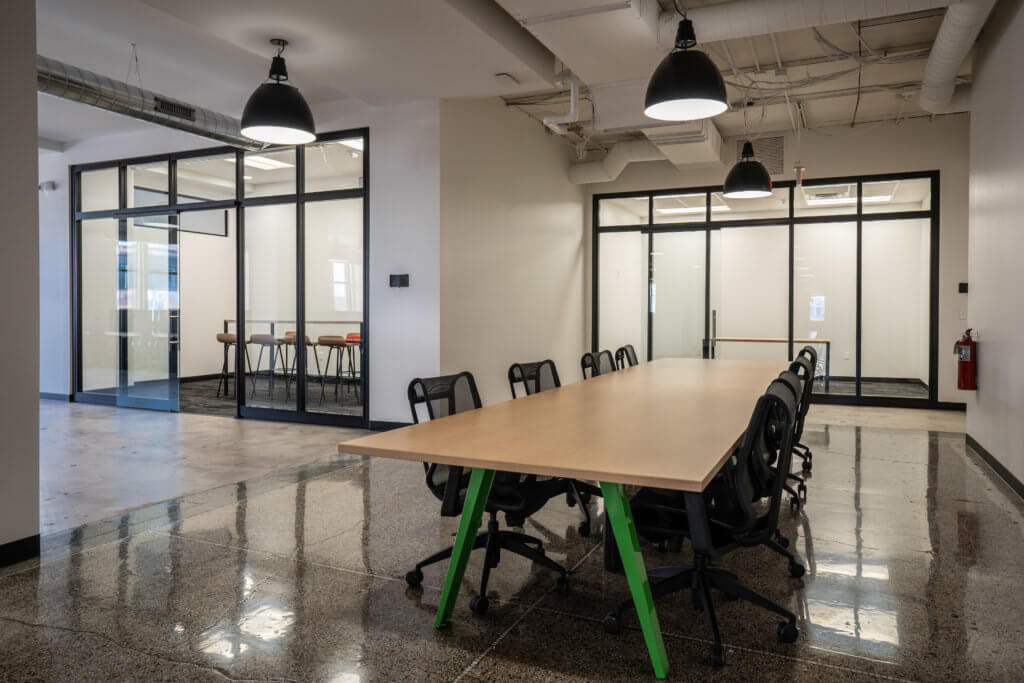 With collaboration and flexibility in mind, they were in search of an open concept space that offers an abundance of natural light, along with a view of the Detroit skyline. To fully encompass the open concept nature of the coworking space they were accustomed to in the WeWork space, we designed the space so that all sit/stand workstation desks were situated in the open area along the exterior windows.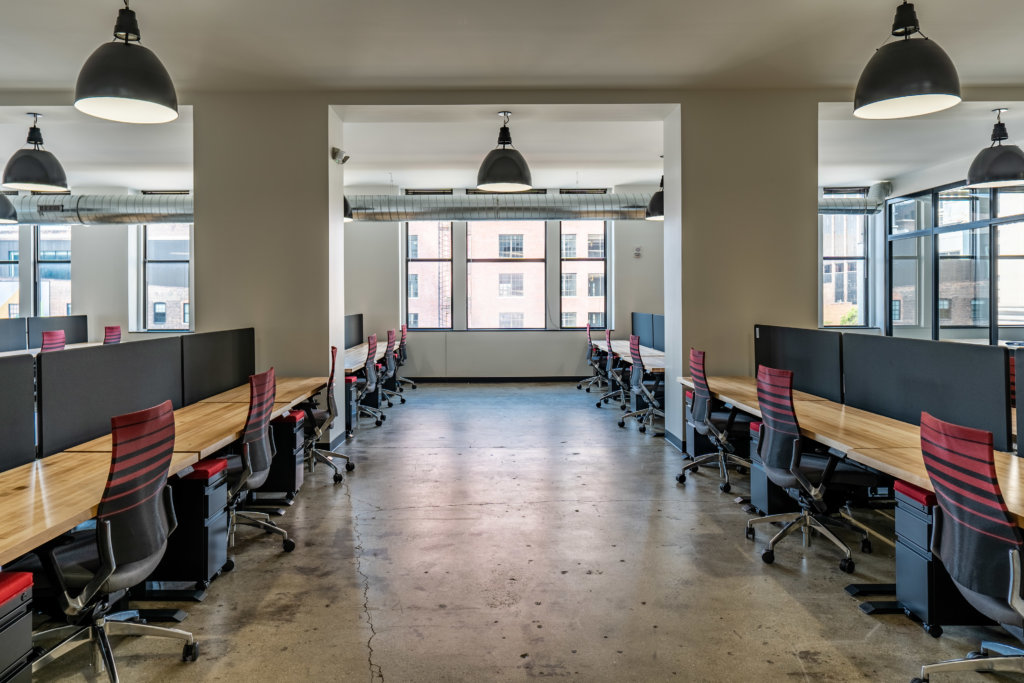 To really bring that feeling of openness throughout the entirety of the space, we partnered with Interior Environments to provide and install the expansive glass walls at the conference rooms, offices, and separate work areas throughout. This provides a sense of separation and privacy for sensitive meetings, while still encouraging the inclusivity of an open concept.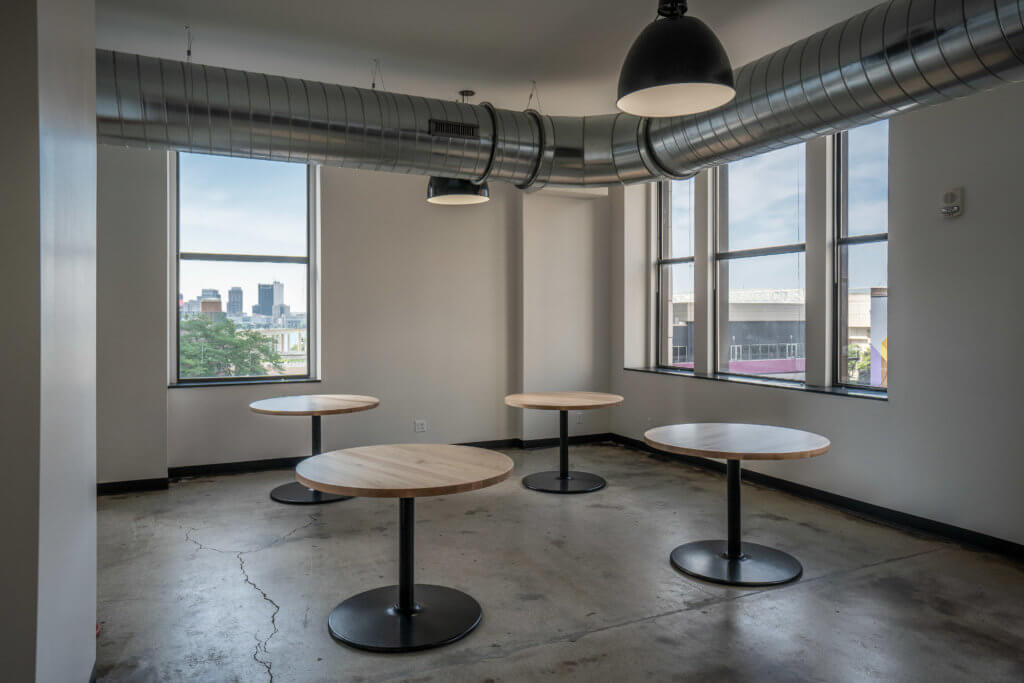 Along with the polished concrete floor that accentuates the tall open ceilings and the immense amount of natural light that radiates through the large glass walls, an operable partition has also been installed in the large conference room to break up the space into smaller areas to provide additional flexibility. The finishing touches to this space include an industrial feel with large pendant light fixtures and exposed ductwork to complement the overall design intent.